About Rafal Cholodzinski
Rafal Cholodzinski, Polish born artist, is living and working in Hawaii since 1990.
Rafal was born in Warsaw, Poland, studied architecture and painting at the Academy of Fine Arts in Warsaw, Poland and the Accademia di Belle Arti di Roma, Italy and at the Graduate School of Design at Harvard University. He lived and worked many years in Nigeria, West Africa, and on the East Coast of United States.
Rafal finds his artistic inspiration in European and American landscapes and also in tropical environments of Western Africa and Hawaii.
When asked what inspires Rafal, his response was: "I am inspired by the dual aspect of the human nature, emotional and rational. The rigid geometrical structures with semi-abstract casual forms superimposed over it, and the search for particular balance between order and chaos are dominant conceptual elements in my gray acrylic collages".
His exhibitions in Rome, Geneva, Oslo, Warsaw, Paris, Germany, Nigeria, Boston, New York City, and Hawaii were viewed with great enthusiasm.
Rafal has been honored with many awards for his contribution in the arts, notably: First International Prize, City of Tivoli, Italy; the Mayor of Florence Silver Medal, Tuscany, Italy; the Gold Medal lstituto di Santa Cecilia, Rome; and locally, the Hawaiian Graphics Award.
His paintings are now in collections throughout Europe, the East Coast of the United States. In Hawaii, they can be seen at the Diamond Head Tower of the Hilton Hawaiian Village and at the Punaluu Gallery where he created the big mural, depicting the Hawaiian "Naupaka Flower Legend".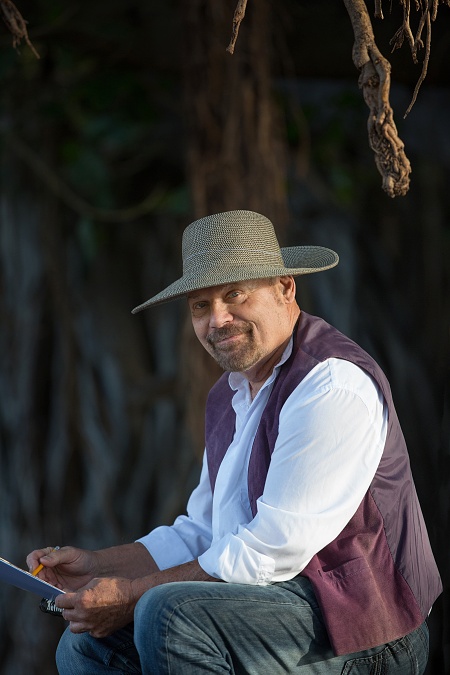 ---
Rafal's paintings on display at the Gallery of Hawaii Artists, the Waikiki Landmark, in Honolulu